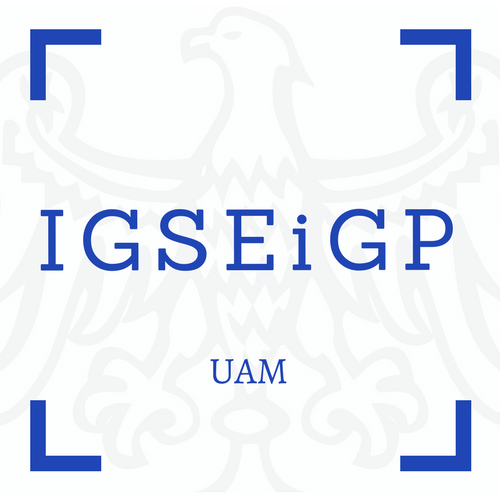 The Institute of Socio-Economic Geography and Spatial Management, established in 1984, is an organisational unit of the Faculty of Geographical and Geological Sciences of Adam Mickiewicz University in Poznań. Institute is the largest in Poland which deals with the issues of socio-economic geography and spatial management. The Institute has a staff of 70, including 13 professors and 37 doctors representing various specialities. They are supervisors of 25 PhD students.
The Institute is engaged in research, teaching and expert advice. The research conducted and expert advice provided in 8 departments, 3 laboratories and in the Centre of Spatial and Socio-Economic Analyses involves:
Changes in socio-economic structures in Poland and Europe in the realities of globalisation and international integration.
Cities, metropolises and metropolitan areas in Poland and Europe – spatial structure, functions, restructuring, management and revitalisation.
Contemporary determinants, mechanisms and trends in the development of cities and regions.
Factors of development processes in shaping the cohesion level in less developed regions.
Spatial organization of management and its institutional, economic and social determinants.
Modelling of socio-economic spatial processes in different scales.
Fractal analysis of complex spatial dynamic systems.
Human spatial behaviour in the urban environment
Spatial differences in agriculture and rural areas in the local, regional and European dimension.
Temporal and spatial structure of selected agricultural plant species in Poland.
Development and planning of socio-economic development and spatial management in different spatial scales: theoretical, methodological, empirical and practical aspects,
Teaching activity includes lectures, workshops and diploma seminars for students of Spatial Management, Geography, Tourism and Recreation, Environmental Planning and Protection, Geoinformation, Management of Water and Mineral Resources. As part of Spatial Management, the Institute offers Master degree studies in the following fields: Physical Planning, Renewal of Cities, Towns and Degraded Areas, Regional Development, Spatial Management, Protection of European Cultural Assets (implemented together with the European University Viadrina in Frankfurt on the Oder).
The Institute actively cooperates with many academic centres at home and abroad (e.g. in Amsterdam, Erkner, Leipzig , Berlin, Dortmund, Kiel, Bratislava, Tbilisi, Vilnius, Moscow, Irkutsk, and Barnaul). Moreover, the Institue is a member of:
the Association of European Schools of Planning AESOP,
Regional Studies Association ,
The Network of Institutes of Spatial Research and Planning in Central and Eastern Europe (spa-ce.net),
STAFF OF THE INSTITUTE OF SOCIO-ECONOMIC GEOGRAPHY AND SPATIAL MANAGEMENT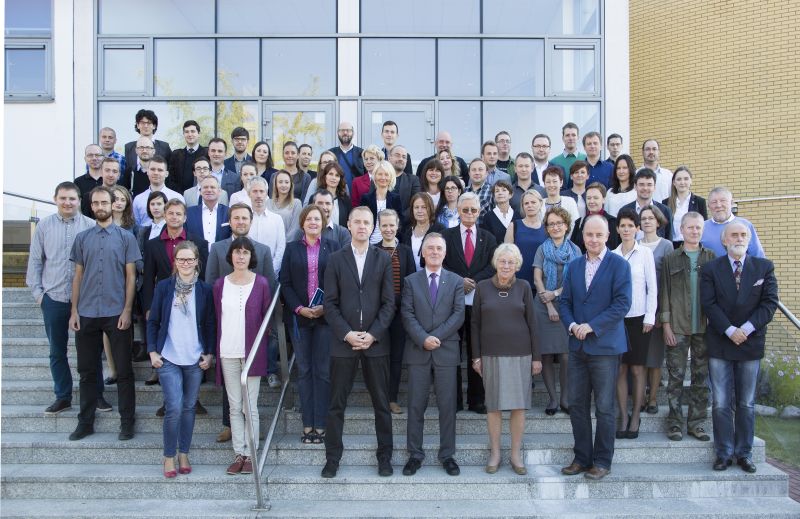 The Institute takes part in many research projects, which are financed both by domestic and foreign funds, e.g.:
The Indian film industry as a driver of new socio-economic connections between India and Europe (EU-India Platform for Social Sciences and Humanities),
RE-CITY: Reviving shrinking cities – innovative paths and perspectives towards livability for shrinking cities in Europe (in the framework of the EU Horizon 2020 programme),
TeRRIFICA: Territorial RRI Fostering Innovative Climate Action (in the framework of the EU Horizon 2020 programme),
RURACTION – Social entrepreneurship in structurally weak rural regions: Analysing innovative troubleshooters in action (in the framework of the EU Horizon 2020 programme)
SIESTA – Spatial Indicators for a "Europe 2020 Strategy" Territorial Analysis (in the framework of the ESPON programme),
CIRES – Cities Regrowing Smaller (in the framework of the COST programme),
CREA.RE – Creative Regions (in cooperation with the Poznań City Office)
EBEH – Visitors in the Structure of a City – a City Faced with Visitors (funded by the National Science Centre), and
New regional policy challenges in determining factors of the socio-economic development of less advanced regions (funded by the National Science Centre).
The research staff and students also participate in the ERASMUS+ international exchange programme.